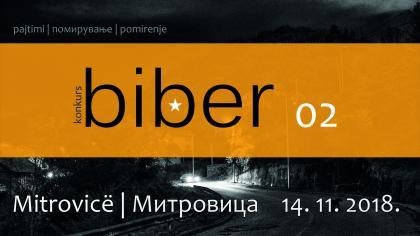 ---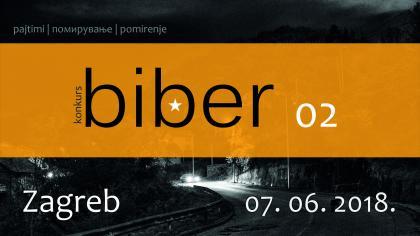 ---
22. 03. 2018.
Biber 02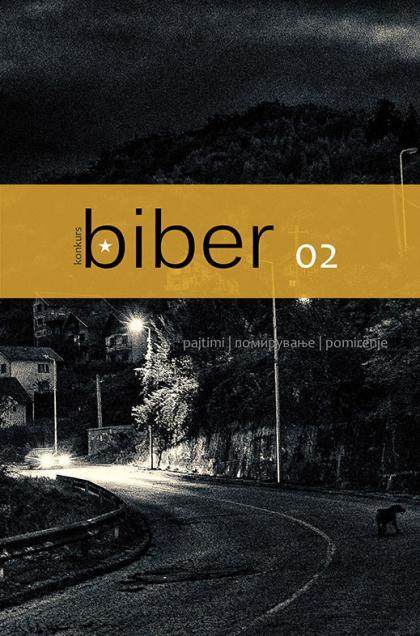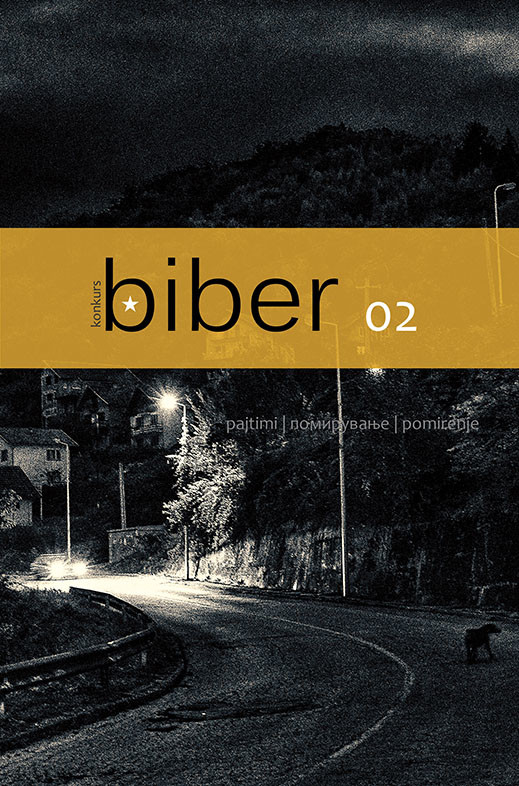 We are pleased to announce the publication of the collection of short stories about reconciliation selected through the second Biber Competition.
The second Biber Competition was launched in January 2017. We received 385 stories in Albanian, Macedonian, Bosnian, Croatian, Montenegrin and Serbian. The jury was made up of Faruk Šehić, Kim Mehmeti and Tatjana Gromača. First prize went to the story Jedu ljudi i bez nogu [People Without Legs Eat Too] by Milica Vučković from Belgrade, the second prize was awarded to the story Čiko Zav [Mr Zav] by Dženeta Rovčanin from Sarajevo and the third prize to Семејството на чичко Аки [Uncle Aki's Family] by Anuška Minovska from Skopje.
The Biber 02 collection contains 25 selected stories. You can download the pdf version at the following link.
Three promotions are planned for the Biber 02 collection: in Zagreb, Mitrovica and Tetovo. The first will be held at the University of Tetovo on 27 March at 12 noon.
---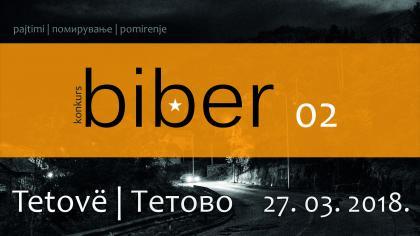 ---
January 18, 2017
It is with great pleasure that we inform you that the regional short story competition – Biber – has been announced for the second time. The subject of the competition is reconciliation in the context of legacy of wars and violence in the countries of former Yugoslavia, particularly since 1991. We invite authors writing in Albanian, Macedonian, Bosnian, Montenegrin, Croatian and Serbian languages to send us their stories. The invitation is addressed to acclaimed authors, as well as the so far unpublished ones. The competition is open until June 14, 2017.
Jury members are Tatjana Gromaca, Faruk Sehic and Kim Mehmeti.
The competition is organised by Biber team in collaboration with Centre for Nonviolent Action Sarajevo-Belgrade.
About the Subject
Reconciliation is not a popular term, as it is more often than not identified with the concept of forgiveness or the idea that everything needs to be forgotten and future be faced instead. We profoundly believe it is impossible to forget the horrors of loss, suffering and injustice people had endured.
However, if we view reconciliation as giving up hatred, as seeking ways to attain justice, but in such a way as to not inflict injustice upon others, as a chance to build a more certain, safer and freer future for all, then we believe it is something we urgently need. We therefore wish to invite authors to think about reconciliation in new and creative ways and inspire us with stories that overcome existing prejudices and entrenched hostilities, with stories that move boundaries. And thus, maybe, give a much needed incentive to our societies.
---
Authors of best three stories will be awarded monetary prizes:
1st prize 800 euros
2nd prize 600 euros
3rd prize 400 euros
Around twenty selected pieces will be published in a multilingual collection.
For more information about rules and requirements of the competition, please visit Biber's web page, in languages the competition was announced in.
---
We would like to ask you to inform anyone you feel might be interested about this competition.
Biber & CNA team
With the support of: